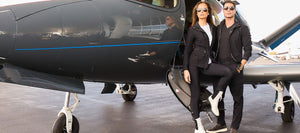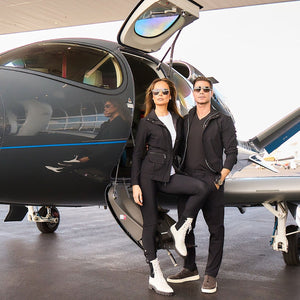 The Best Travel Clothes
Step into the world of Anatomie, where
fashion meets functionality in the realm of travel attire.
Anatomie
DESIGNED TO FLY
Step into the world of Anatomie, where
fashion meets functionality in the realm of travel attire. Are you a discerning
traveler in search of clothing that seamlessly blends style, versatility, and
practicality for your journeys near and far? Whether you're traveling around
the world or just around the corner - your quest ends here. Anatomie is your
gateway to a new era of travel fashion.
What distinguishes Anatomie from the
rest? It's the thoughtful design and expert craftsmanship that go into curating
each piece of their premium, luxury travel clothing. The designers believe that
travel apparel should not only make you look and feel exceptional but also
enhance your travel experiences. Here's why you should explore the Anatomie
collection:
European Elegance: At Anatomie, they draw inspiration
from the captivating allure of European fashion. Their founders, Kate and Shawn
Boyer, have traversed the globe, infusing their passion for travel into their
signature European-inspired style. Consider their renowned Kate Skinny Cargo
Pants, a perfect fusion of chic European aesthetics with unmatched comfort.
These versatile pants are not only fashion-forward but also designed for both
travel and everyday life.
Innovative Fabrics and Features: Traveling should be a liberating
experience, and Anatomie ensures you do so in the lap of luxury and style. Anatomie's
garments are meticulously crafted from proprietary lightweight materials that
resist shrinking, fading, and wrinkling. Bid adieu to the hassles of ironing
and dry cleaning; their clothing allows you to focus entirely on your travel
adventures.
Effortlessly Lightweight and Compact: Frequent travelers will appreciate
the practicality of our lightweight, packable fashion. Anatomie's slim-fit
pants occupy minimal space in your luggage, freeing you to bring multiple
outfit options without the bulk of traditional denim. Additionally, their
compact and lightweight jackets and pieces make packing a breeze, allowing you
to jet-set with just a carry-on.
Versatility and Utility: Anatomie pieces are designed with
versatility in mind, empowering you to create numerous outfit combinations
without overpacking. While conventional outerwear can be cumbersome, their
safari jackets exude sophistication while being remarkably streamlined.
Experience the freedom of lightweight, form-fitting, and flattering apparel
that transforms the way you travel.
Modern, Timeless Fashion: Anatomie believes in style that
stands the test of time. Their travel clothing is contemporary, timeless, and
adaptable to every season. With colors that effortlessly transition between
seasons and fabrics that endure changing weather conditions, Anatomie ensures
you're always fashionably equipped for your adventures.
Sustainability and Minimalist Appeal: For those embracing a sustainable,
minimalist lifestyle, Anatomie is aligned with your values. Their clothing is
designed to be timeless and versatile, enabling you to do more with less, and
thereby reducing your environmental footprint.