ON TREND FASHION MEETS TIMELESS SOPHISTICATION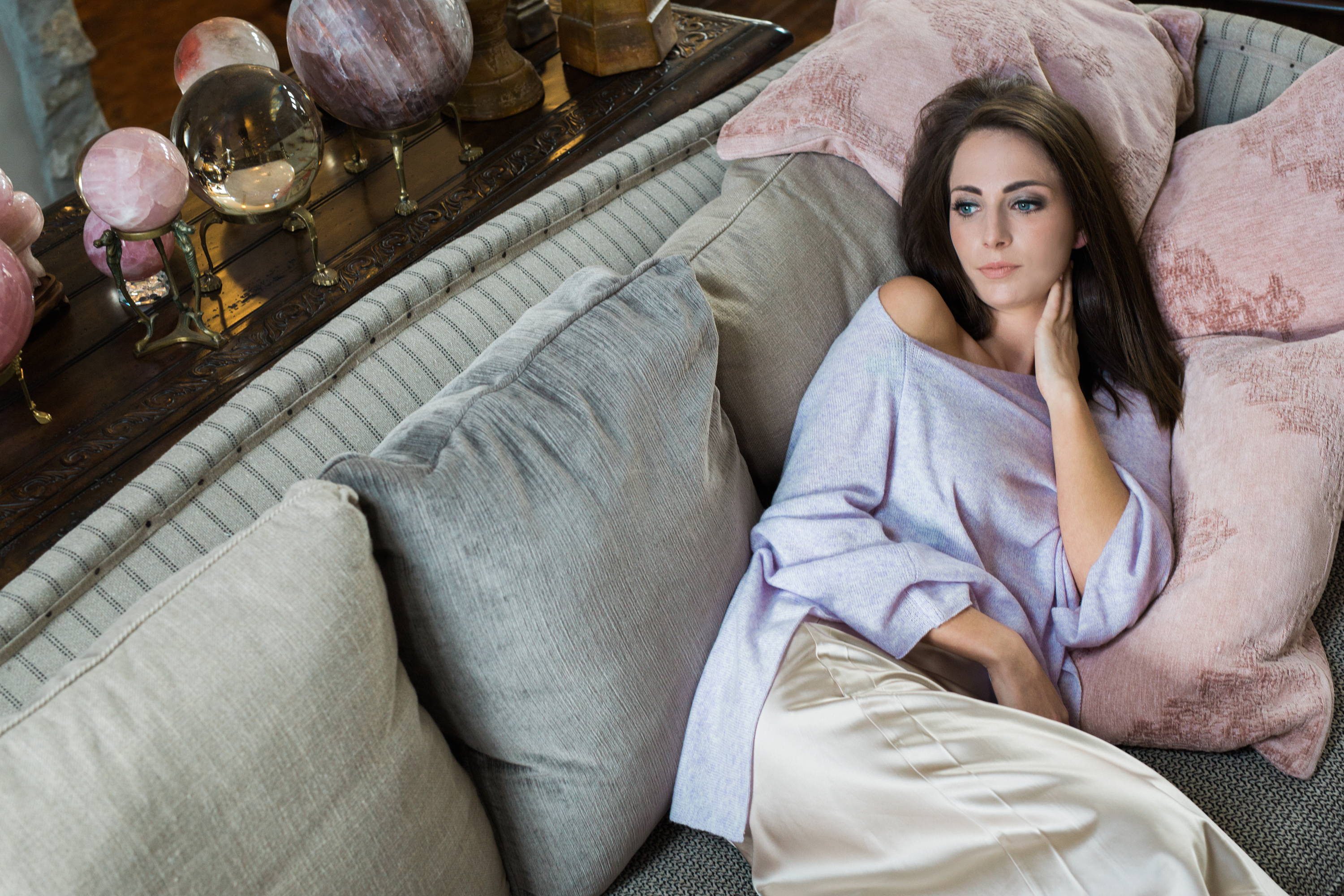 From the most stylish daywear to the comfiest outerwear, nothing conveys pure luxury quite like the perfect piece of cashmere. To help you land the most striking balance of style and comfort, look no further than our remarkable collection of cashmere from Claudia Nichole. Famous for its blending of luxe details and exquisite design, Claudia Nichole cashmere is a must-have addition to any woman's wardrobe.
Our favorite colors of the season:
As with makeup, choosing the right colors of clothing can bring out your natural beauty, boost your self-esteem, and create a striking visual impression. For cool skin tones, colors like opal blue, desert rose, and lilac offer the perfect complement. Those with warmer complexions will find a natural match in shades like basil, sunset, and Mongolian cream. For neutral skin tones, rich tones of palm green, Rio red, and blue horizon play gorgeously with your natural color. With over 60 unique colors from which to choose, you're certain to find the perfect fit among our selection of Claudia Nichole cashmere dress toppers.
YES!
It does make the perfect gift.
Without fail the Claudia Nichole cashmere topper makes the perfect gift for every occasion. Because it's sizeless, you have no need to worry about the fit, with a wide variety of wonderful colors, it makes a fabulous choice for everyone.  
YOUR NEW TRAVEL COMPANION
Don't even think about leaving town without your Claudia Nichole cashmere
topper.   It's the perfect addition for chilly nights out, and your go-to remedy for over zealous airplane air conditioning.  
---
Watch Our Video - 6 Ways to Wear the Topper
What our customers think: